Henderson's Wharf Marina is a 256 slip port located in Fells Point, Baltimore.
We provide deep water access, easy Chesapeake Bay entry, and outstanding customer service.

Dock your boat and experience
world-class hospitality at our on-site hotel.
The Inn at Henderson's Wharf provides personalized butler service, evening receptions and convenience to dozens of shops, restaurants, and bars.
Best value in Baltimore Inner Harbor
256 Floating Slips Available to 100'
Catamaran-Friendly wide berths available
Newly renovated clean, shower and laundry facilities
Cable TV and Hi-speed internet
Top location in Fells Point
Convenient and  secured parking lot
Henderson's Wharf Inn-5 Star hotel on-site (Slipholders eligible up to 25% Discount)
Two Tiki huts on-site 
"Harbor Magic" catering on-site Plan your next special event at the Tiki Hut
Two banquet rooms available on-site at Henderson's Wharf Inn 
Henderson's Wharf Marina has recently completed 90% dock renovations. 
Top live-aboard destination in Baltimore
Top rated winter water service in Baltimore (Live-aboards)
Home to Fell's Point Festival
On-site Fishing and Sailboat charters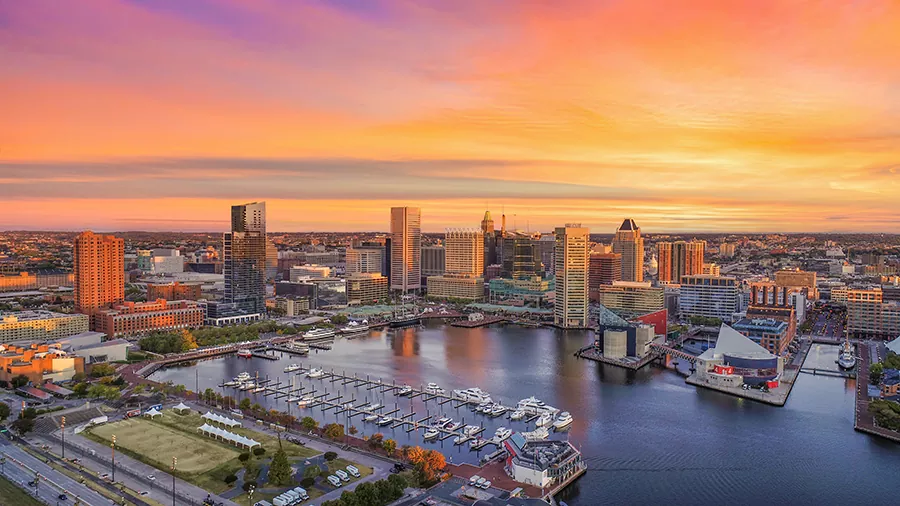 Henderson's Wharf Marina is your gateway to Fells Point, a charming 18th century waterfront village within the city and one of the nation's oldest surviving maritime communities. Fell's Point Center is just minutes from the marina with its cobblestoned streets, hundreds of shops and world class restaurants. The city of Baltimore, Maryland is a your fingertips. Use the water taxi to jump to one of many tourist attractions.